Many companies often wonder which marketing automation tool is most effective. Indeed, marketing automation tools and software saturate the market to the point of sometimes making the choice more difficult than before. Fortunately, Hubspot offers its marketing automation software with great capabilities for businesses that wantan effective, intuitive and comprehensive tool to achieve their deployment goals.
➜ Discover Botnation and launch your chabot easily!
What are the solutions offered by Hubspot marketing automation?
Marketers today are struggling to find a solution in terms of marketing software, forcing them to handle several tools at once. As a result, customer data is scattered across different systems. This usually forces them to juggle marketing software and therefore waste time.
Hubspot marketing automation software allows you to centralize all your marketing data and tools on a single powerful platform. In addition to saving time, it makes it possible to convert important contacts into customers at any time.
Here are the reasons why Hubspot marketing automation software is an effective solution.
Creation of relevant content and optimization of visibility
It is known that the more relevant the content is, the more customers the site attracts. In addition, Hubspot marketing automation optimizes the visibility of your site:
An effective SEO tool
Become the first in the search engine results. Hubspot marketing automation allows you to distinguish yourself from your competitors thanks to its tools that help you set up your content strategy. Hubspot marketing automation also helps you optimize your SEO text as you type;
A free creation of your website
Hubspot marketing automation is a software with a tool that can create your own website totally professional, and requiring no technical knowledge on your part.
A management of your blog
Create content that responds to Internet users' searches and gain visibility on the web, as well as in search engine results and on social networks. Don't forget to include call-to-actions in your content to convert readers into customers.
Management of your advertising campaigns
This is one of the features of Hubspot marketing automation software. You can directly manage your advertising campaigns on networks like Facebook, Google Ads and LinkedIn. Among its management features, Hubspot can develop workflows with several actions such as :
Send marketing emails to your contacts and leads;
Send SMS in internal mode ;
Changing lead properties in your CRM software;
Set up goals and tasks;
Send your customers a slack notification;
Adjust your advertising audience and plenty of other features to enjoy.
It is also possible to identify target ads that can convert contacts into customers.
Possibility of making a marketing video
Hubspot marketing automation software also offers to give more value to your content by inserting relevant videos. Manage and host files in Hubspot software and insert videos into your web pages, blog posts and social networks.
Generate more leads with a scalable and personalized strategy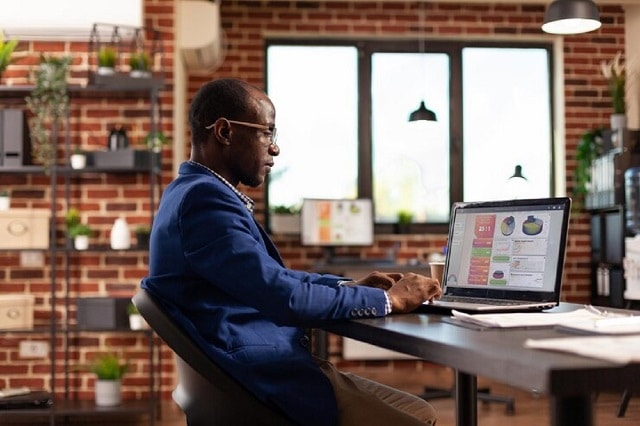 Hubspot software is a marketing automation solution that is able to convert your visitors into leads thanks to its various powerful features.
Targeting the most promising and relevant audiences
Hubspot software is able to target potential customers for your business. Thanks to the contact information gathered in your CRM, you can triage and target potential customers based on their buying journey, refine your campaigns based on analytics and web data. This will have the advantage of increasing the conversion rate of contacts into customers.
Automated workflows
Save your time and be productive with the marketing automation strategy. Indeed, automated workflows allow you to score your leads and personalize your marketing strategy across multiple channels. An enamel automation is also possible to save you time.
Create online forms
One of the advantageous features of Hubspot's marketing automation software is its ability to create online forms. This functionality is possible thanks to a special intuitive drag-and-drop editor. Integrate these forms into your websites or blog and convert anonymous visitors into potential leads. These will be automatically recorded in your CRM software.
Manage your marketing campaigns
Marketers can manage marketing campaigns on a single platform with Hubspot. By using the appropriate channels, you can share the data with each team involved in your project.
A special enamel software
With this email software from Hubspot marketing automation, you can now create your own email marketing campaigns and then have them optimized on all devices in just a few clicks. Not only is it possible to personalize your content for each lead, but also to perform A/B tests in order to improve your visitor flow.
Create your own newsletters
Create newsletters and send them to your subscribers to stay in touch with prospects. Each email is also customizable in order to maintain unique links with your leads, as well as visitors interested in your website content.
Hubspot marketing automation is an effective and very efficient solution thanks to its various features. This software allows you to gather your team, your data and your tools on a single platform. However, it is possible to couple Hubspot with a chatbot to get more satisfactory results.
What are the advantages of combining a Chatbot and marketing automation?
The chatbot program has become very popular nowadays because of the many benefits it brings to businesses. It is also possible to combine it with marketing automation to make the company more profitable. Here are the advantages of coupling chatbot and marketing automation:
Customer service automation: chatbots are generally used to help Internet users find specific answers. But in addition, a chatbot can respond instantly to a customer, even to solve complex problems ;
Available 24/7: one of the advantages of a chatbot is that it can respond to customers day and night. This will allow customers to be constantly and quickly taken in hand;
Optimize your sales: customers can benefit from your services via the chatbot;
Influence customers' decisions: the chatbot can act as a personal assistant in your emails and messaging. He will ask relevant questions to your leads to find the best service for him without any effort on your part;
Collects information from your customers: the chatbot is able to collect data from each of your customers in order to know the needs of each one.
Hubspot's marketing automation software is an interesting solution for companies that want to put all the chances on their side in their quest for marketing progress. In addition, if you want to perfect your marketing strategy, it is possible to couple Hubspot with a chatbot.
➜ Discover Botnation and launch your chabot easily!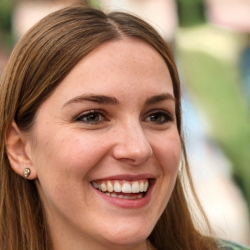 Latest posts by Amandine Carpentier
(see all)