Generally, marketing automation is the implementation of a powerful automation solution to enable a company to establish an effective marketing strategy to target prospects. That's why most companies, from SMBs to multinationals, use marketing automation tools to effectively qualify their leads and engage their prospects.
However, it is difficult for a company to choose a marketing automation platform, because there are so many tools available on the web. On the other hand, to carry out lead qualification and lead engagement, companies must use a powerful marketing automation tool that offers various features. This is why it is imperative to compare the automation solutions on the market before investing.
➜ Discover Botnation and launch your chabot easily!
In France, news reports claim that HubSpot is the one that reigns supreme in the marketing automation tools market. On the other hand, even though HubSpot tops the list, Pardot, a marketing automation platform from the popular CRM Salesforce, is among the best solutions. Like HubSpot, Pardot is a robust software that offers a variety of features for businesses of all sizes.
Zoom on the realization of a marketing automation with Pardot Salesforce.
Reasons to couple a chatbot to marketing automation
For companies, coupling a chatbot with marketing automation has many advantages. Firstly, it allows to automate the management of interactions with customers, especially on digital channels. The chatbot is indeed endowed with artificial intelligence, as it can answer your customers' requests for information and frequent questions, at any time.
Moreover, thanks to the analysis of data collected on customer interactions, the chatbot can propose offers or products adapted to their needs and thus increase sales. The use of a chatbot coupled with marketing automation also helps to provide a personalized and consistent customer experience across all channels, improving customer satisfaction.
This combination of technologies can reduce operational costs and increase your company's sales efficiency by freeing your sales teams from complex tasks.
Pardot: a marketing platform designed by the famous CRM Salesforce
According to an IDC analysis, Salesforce ranks second in the list of the best CRM software in France. Therefore, talking about Pardot without mentioning the famous Salesforce CRM may seem impossible. In France, Salesforce has the wind in its sails, because it is one of the best software that has allowed the CRM market to evolve day by day.
Logically, Pardot should also benefit from this development, as the marketing automation industry continues to grow and companies are increasingly looking to automate their marketing processes to improve their efficiency and profitability. Even though HubSpot is the one that holds the top spot in the marketing automation platform market, we can hope that Pardot will always be among the best.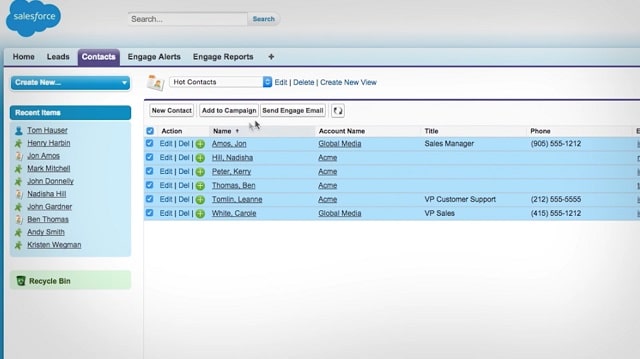 You should know that if Salesforce evolves day by day in the CRM sector, Pardot will have more chances to win more in the marketing solutions market.
Pardot: companies that can use the platform
Apart from HubSpot, Pardot is undoubtedly one of the most comprehensive marketing automation tools on the market. In fact, Salesforce has designed this tool with various unlimited customization and setup options. Thus, we can deduce that Pardot is a powerful tool for medium-sized companies. If your company has more than 250 employees, Pardot is the right software for you if you are considering subscribing to a marketing automation strategy for lead qualification and prospect engagement.
However, if you invest in this solution, make sure your company has enough budget to access all the features. By guaranteeing your budget, you can be sure to get all the support you need to integrate Pardot within your company to manage your customers.
Pardot : the functionalities of the tool
Thanks to Salesforce, the automation features offered by Pardot are very practical. As a result, users of the tool gain a lot of freedom in lead nurturing, and the marketing process is very simple. With Pardot, your business can take advantage of the following features to qualify leads and engage customers:
Personalization of email campaigns;
Social Marketing Achievement;
Improve your sales performance.
Personalization of email campaigns
The personalization of email campaigns is one of the best features of Pardot. With this software, the creation of your emailing campaigns allows you to establish a first commercial relationship and stimulate the involvement of your customers. Indeed, this solution is equipped with an interface for creating emails that works with the "drag-and-drop" method. Apart from personalizing email campaigns, Pardot can also take care of creating landing pages and conversion forms for your company.
Social Marketing
Entrusting your social marketing to Pardot allows you to schedule posts to share your blog content. This feature allows you to plan the distribution of your content on social networks. The idea of social marketing with Pardot is defined by the use of social networks to achieve communication and marketing objectives. It aims to create links with a community, generate engagement and promote a brand or a product. This strategy allows you to distribute useful and interesting content for your target audience and to develop your brand image and increase your online visibility. Scheduling social media posts saves time and optimizes your online presence. In addition, Pardot can also take care of setting up your lead nurturing and automatic workflows.
Improve your sales performance
Thanks to the automatic lead management tools, Pardot allows you to integrate your sales force by analyzing the activity data of your prospects. Your customers' interactions with your company, such as clicks on your emails and consumption of your content, are taken into account to assign a score. This scoring, based on data analysis and analytics, allows salespeople to focus on targets with high transformation potential. They are alerted in real time to act on the hottest leads, thus optimizing customer relationship management. Also, with Pardot, the integration of tracking tools, such as Google AdWords and Analytics, is an easy process to follow.
Pardot: implement a marketing automation strategy with the platform
To successfully establish a marketing automation solution with Pardot, here are the key steps to follow correctly:
First, you need to conduct interviews with your customers and prospects to understand their needs and to see if your services and products meet them;
After understanding the needs of your prospects, you need to define each customer's journey and provide solutions to each problem that emerges;
At each stage of these journeys, you need to determine what content each prospect needs;
Then, you can define the data you will need to collect, even the different fields and forms, before performing the Scoring and Grading with Pardot ;
Finally, Pardot will take care of lead nurturing by creating automated scenarios.
So, don't hesitate to use Pardot if you are planning to set up a marketing automation solution within your company. With Pardot, you can qualify your leads and engage your prospects in an efficient way.
➜ Discover Botnation and launch your chabot easily!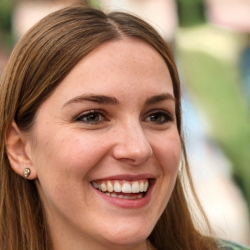 Latest posts by Amandine Carpentier
(see all)