In a company, customer relationship management is an important lever to ensure the internal and external development of the company. To make your job easier, Eudonet CRM software provides the solution to all problems related to customer relationship management. It goes even further by providing you with a global view of all your activities for a better performance. The Botnation chatbot plays a role in the same sense. How does the combination of Eudonet CRM and Botnation contribute to effective customer relationship management?
➜ Discover Botnation and launch your chabot easily!
Eudonet CRM: the perfect software for your business
Eudonet CRM is one of the software that works like a database. This CRM (Customer Relationship Management) software lists all the data and information related to your business, regardless of the sector in which you operate.
Eudonet CRM allows the integration of all your business processes. Thus, your company's productivity is more efficient. However, you will also need a chatbot to perfect the CRM side of your company.
Eudonet software development is done according to UX standards. Therefore, its ergonomics is optimal. In this respect, it is similar to the Botnation chatbots. When you adopt this integral CRM, you have the ability to make your business circle much more seamless.
In addition, to help you master the use of the software, you will benefit from the design and the quality of the navigation. Moreover, thanks to the software's functionalities, you have the possibility to connect wherever you are.
It is placed at the center of the information system. The SaaS mode allows secure remote access to all users who have opted to use the software. So when you travel for work, you don't need to bring a lot of service equipment that can take up too much space.
With a simple internet connection, you continue to collaborate with customers and all the other actors in your chain. Chatbots work in the same way. Apart from chatbots and Eudonet CRM, Sellsy is a French tool to manage several aspects of a business.
What are the other uses of Eudonet CRM?
Beyond the centralization of data and information related to contacts, customers, prospects and their opinions, Eudonet CRM is able to provide even more solutions.
Thus, this software allows you to benefit from a multi-channel communication and marketing automation. Botnation's chatbots also have an automatic system. Very dynamic dashboards exist to facilitate the management of your activity.
Collaboration is efficient thanks to the sharing of the address book and the agenda. Better still, the training offer and the existence of support give you peace of mind. The management of the customer area is no longer a problem for you in your work.
With Botnation's chatbot, you also have the same peace of mind, as the conversation is automatic when customers contact your business.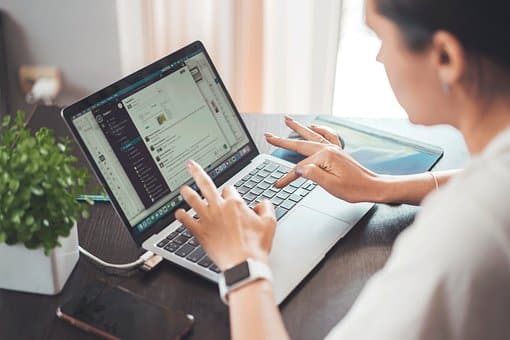 What are the different Eudonet CRM solutions that exist?
Among the Eudonet CRM solutions, we have :
The CRM for education, research and innovation
It is based on higher education and takes into account training, student placement, partnerships, etc. With Eudonet CRM, you can search for partnerships such as schools, companies, foundations, etc. A rich prospect base allows you to be more productive.
This Eudonet CRM solution gives you the opportunity to offer students and companies quality assignments. All the steps are possible online thanks to this management software for sales, services and management .
Real estate and construction CRM
This solution is based onreal estate. Eudonet follows you through the entire process of your work. You can have a solid, digitized real estate and land base. The real estate transaction and the promotion are easily done via the software.
Enterprise CRM
Itincreases sales and at the same time satisfies customers. Opting for enterprise CRM helps you accelerate your growth. Customers are more easily identified and opportunities are multiplied. Turnover increases because you are closing more business in your company.
What is the purpose of Botnation?
When you manage a business today, the web should be of interest to you. You need to have a site with a publisher to digitalize your activities, whether you are a franchise owner or a commercial enterprise. For the management of the service related to the relationship with the customers, you need a crm software .
Botnation helps you in this logic through the creation of chatbots. It is a conversation robot that responds to customers with the data it has on the questions they ask. The platform allows you to have a demo on how to create a chatbot.
You also have access to an enhanced and advanced version of the platform. With Botnation, you create your own chatbot. Thanks to its various features, you have the possibility to design bots that respond to all kinds of requests. It is also a tool that is not difficult to use.
Why create a chatbot?
In France, most companies in Courbevoie and other regions use chatbots. They use a premium version of these tools. It's a favorite of many. Since its implementation, the number of users has continued to grow. It should be noted that chatbots work with a kind of cloud that saves all information in real time.
With a chatbot, customer relationship management is easier and instantaneous. The service is available 24 hours a day. Similarly, there is an improvement in thecustomer experience. Customers are increasingly satisfied with the assistance offered to them. Time saving is an important factor for the teams of the companies that use this tool.
What are the types of chatbots?
There are two types of chatbots: the simple chatbot and the advanced bot. The simple sculpin is the classic type. Its interaction is therefore limited. As for the advanced chatbot, it uses artificial intelligence. It is advanced and gives users the impression of conversing with a human being.
➜ Discover Botnation and launch your chabot easily!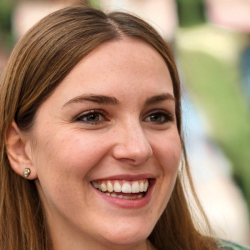 Latest posts by Amandine Carpentier
(see all)