Online booking systems have emerged as a vital tool for boosting revenue and improving customer experience. Increasing your online booking system in this highly competitive market is one of the best ways to keep your business thriving. Cloud-based online booking systems can also offer a widget that is easy to add to your website. Again, these are easy to integrate and give you little control over the booking process.
Now, let's discover through this article the five ways online booking systems boost your marketing efforts.
What Are Online Booking Systems?
An online booking system is a software that provides potential customers to self-book and pay through the website and other channels. Therefore, online booking systems can increase the overall customer experience.
An online booking system aims to provide potential customers to securely book and pay through your website and store customer data.
How Does An Online Booking System Work?
Online booking systems are sold as cloud-based SaaS. The online booking system can be linked to existing websites and social media pages. Based on the documentation provided by Academia.edu, the booking system will give the customers a better user-friendly environment to book online.
A booking system has two distinct areas: the back end and the customer-facing front end. The back end is mainly displayed as a dashboard management tool. The online booking system allows you to set up, manage, and review your bookings and availability. In addition, the benefits of all the information about your venture can be verified from the exact location.
Uses Of An Online Booking System
Online booking software allows your customers to pay online. Here are some of the critical uses of an online booking system.
Easy Comparison Display
Cross-Selling
Make Back-Office Operations Simple
Create Complex Quotes Efficiently And Fast
5 Ways Online Booking System Boosts Your Marketing Effort
#1. Create Your Business Website
Creating your business website is one of the first steps to creating an online presence and attracting bookings online. It's quick and easy to use a website builder like Wix, Squarespace etc. Your website should have crisp and clear navigation and engaging design that could help you draw conversions and build an effective lead generation.
#2. Use Of Email Marketing Strategies
Online booking platforms require a confirmation email to be sent to customers when completing the booking process, presenting businesses with a list of addresses that can benefit ongoing marketing campaigns.
Email Types that can help you to grow your online bookings:
Emails creating urgent offers
Reminder Emails
Discount offer emails
New offerings promotion emails
To build trust amongst your customer base, you should give people the option to decline these newsletters, but those who opt-in may boost your bookings.
#3. Search,Display and Social Media Ad Campaigns
You can use various modes of online advertising like AdWords Display and Search Ads. Based on the nature of your service and your target audience, Google Ad campaigns can help you reach your potential customers well. For example, you can promote your online booking deals and offers to a vast audience online through optimized ad campaigns and earn direct bookings and sales.
#4. Push Notifications
Push notifications help you promote exclusive offers to retarget your past visitors. With this, you can use them as reminders and offer exclusive insights, along with a call-to-action "Book Now" button to improve the rate of your online bookings.
#5. Online Forums
Solving the queries of customers is the best way to develop trust among your audience and attract them to your business. Online forums can help you intelligently promote your business offerings and increase your online bookings. Popular forums generally attract a huge regular audience base, and if you successfully solve their queries and create good popularity on the platform, you could draw excellent conversions.
Benefits of Online Booking System
Providing 24/7 Availability
Maximize Reservations And Reduce No-Shows
Increase Payment Speed And Security
Enjoy Insights From Data Analysis
Chatbots And Their Advantages In Online Business
Technology is evolving, offering businesses multiple opportunities to grow their brands and enhance customer experience.
A chatbot is one of the most crucial technologies among these advancements.
Consider integrating a chatbot into business since it will bring tremendous benefits. For example, some advantages of chatbots for online booking systems are as follows:
#1. Increase Engagement Rate
Chatbots can help you better understand your clients for your online booking system. In addition, Chatbot can provide customers with relevant offers, so your business will become more valuable for your clients and bring more engagement rate.
#2. Reduce Workload And Customer Support
Another significant advantage is that chatbots are available 24 hours a day to help customers. They can also respond quickly to all the questions they receive. Chatbots can provide your customers with answers to questions, thus reducing both the workload of your employees and customer support.
#3. Increase Sales Funnel
Chatbots can get your customers through the sales funnel and go for deals with fewer interactions. Customers must always enter their credit card information into Facebook Messenger. For the sake of further procedures, the platform will save it for future friction-free payments.
Many companies are using chatbots to increase the quality of their customer service and to increase sales funnel. With the help of botnation's free Facebook chatbot or messenger bot you can easily create online chatbots for more interactions and sales.
#4. Attract New Customers
You can empower a chatbot to send a welcome message to a customer who makes a new booking on your website or place a comment on your social media platform. In addition, your Chatbot can send relevant information based on keywords used by new customers.
Key Takeaways
An effective online booking system will consider modern consumers' expectations and deliver a fast and straightforward platform that asks little of the customer.
A booking website allows customers to book and cancel reservations online without making a phone call. Many booking systems will enable you to set up a booking system. Out of them the squarespace booking system plays a vital role by allowing you to set up a booking website quickly and efficiently.
Automating your customer service with a chatbot will always be a practical step for your online booking system.
Integrating a Botnation chatbot on your online booking website is an excellent way to push visitors to purchase or request a service from your online platform. You can learn more about our chatbot demo to grow your business. Demonstrate the Chatbot and explore all the opportunities a chatbot with conversational AI can give you. You can also ask the Botnation chatbot for help.
If you implement your chatbot this way, businesses can expect to see the benefits of an online booking system across their operations.
Guest author : Divya Rajendran

Divya is a marketer, nature lover & startup enthusiast. Founder of Unifiedist. She has an immaculate experience in SaaS SEO & GTM strategy. She always follows her instinct and travels with her Ikigai.
➜ Discover Botnation and launch your chabot easily!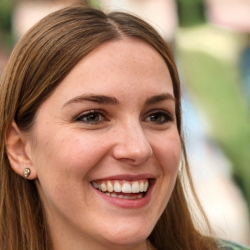 Latest posts by Amandine Carpentier
(see all)