The online services market is growing at a significant rate. New products are introduced and chatbots are increasingly used. We see their presence in all areas of activity that use digital to propel a product or service. The chatbot has become a virtual agent that offers companies real added value. SAAS companies are starting to integrate them for better results. What is a chatbot in reality and why is it useful for SAAS?
➜ Discover Botnation and launch your chabot easily!
What is a chatbot?
A chatbot is a computer program designed to hold conversations that are similar to those of humans. It is a conversational robot that can interact naturally with customers or prospects. In recent years, the chatbot has become a virtual assistant that allows companies to be more responsive.
This bot allows customers to get automatic responses through a live chat application. Chatbots can be associated with a website, an application or social networks. They are very often used by the customer services of companies that do online business.
Chatbot technology relies on artificial intelligence to deliver impressive results. The bot analyzes each question asked in order to provide the most appropriate solution to the client. The chatbot is then able to adapt and allows you to save time on other tasks.
It is a solution that suits many companies, because a chatbot has many advantages. For a company that wants to use a chatbot, there are simple solutions without the need to create a single line of code. This is made possible by platforms like Botnation.
The latter allows you to integrate a chatbot with your various communication channels to optimize customer support. Your bot once set up, will also help you to have a better management of your data. Linking a chatbot and a company has become clearly necessary to manage its business efficiently.
What is Saas?
Software as a Service (SaaS) is a software solution offered by a service provider. It makes its solution available to companies through the Internet. The SAAS solution is available on demand and is usually billed as a monthly subscription taken by the company. The price depends on the number of users, the use made of it and the value added by the company. This model is very convenient because companies can use applications without installing them on their computers.
The SAAS provider takes care of the updates, which makes it even more convenient for companies to use the service. SAAS applications offer another important advantage, because they are connected to the Internet. This allows them to make all data accessible wherever users need it. These apps can be used quickly by thousands of people because they are stored in the cloud.
This innovative solution is in high demand and suppliers are forced to adapt to the needs of their customers. A company that provides this type of service must be available to solve any problems that users may have. This is where chatbots come in.
What is the use of chatbots for Saas?
SAAS companies receive a lot of help messages from customers. They expect to receive quick answers. In order to be available and respond to each customer's request as quickly as possible, chatbots are the best solution.
The chatbot for SAAS thus becomes your virtual agent available 24/7. This way, your customers receive immediate help. For SAAS that serves as a working tool, it is not ideal to have a response time of several days.
This can be a cause of losing users to competing SAAS. For example, a customer facing a connection problem could know the procedure to follow in a few seconds thanks to a bot. This quick fix will get him back to work quickly and the company earns points. A chatbot will be able to easily handle simple customer requests without really encountering any difficulties.
If the bot doesn't have the solution to a more complicated problem, it can even redirect users to the most appropriate people to help them. Using a chatbot is a good way for a SaaS company to build customer loyalty and to propose new offers to a maximum of users.
You will also be able to ask your customers for their opinion and adapt much more easily to their needs. The bot records a lot of data that can be used in the implementation of your marketing strategy.
➜ Discover Botnation and launch your chabot easily!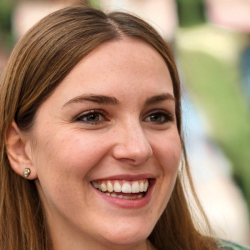 Latest posts by Amandine Carpentier
(see all)