Customer relationship management is an important point for the growth of a company. Having understood this, sales and marketing professionals are turning to the best tools, including CRM software. Speaking of tools, the CRM Monday is no longer a must-have on the market and is unanimously accepted by companies for customer relationship management and sales improvement. However, it doesn't really stand on its own, despite all its features. The integration of a chatbot allows for example to automate the conversation with prospects and customers. We reveal the best chatbot to use with CRM Monday.
➜ Discover Botnation and launch your chabot easily!
Monday CRM: a must-have CRM software
Before coming to the interest of adding a chatbot to the Monday CRM, we will briefly mention the functionalities of this software. It is a very intuitive crm software, easy to learn and customize.
Thanks to its great flexibility, this CRM software helps the teams of a company to improve their productivity. It is therefore a real team management and collaboration tool. It is a spreadsheet with several tables that allows the structuring of data and optimizes the management of the acquisition and sales process.
It includes the acquisition table, the customer table, and the prospect table. In addition to these, there are tables for sales processes, team task management, planning, etc. All you have to do is customize the tool and add information.
Through columns and groups, the segmentation of contacts is done quite easily. There are no real limits at this level and it makes it easier to automate later on.
In fact, these tables allow the teams in charge of commercial activities to have a real-time view of the evolution and to automate certain repetitive tasks. Team collaboration is therefore easier from the dashboard.
Why adapt a chatbot to CRM Monday?
Combining a chatbot with CRM Monday software will only increase your company's productivity tenfold. In fact, conversation-level automations are a great idea to improve proximity with prospects or customers. You will be able to develop a relationship of trust with them.
Time is no longer an obstacle. Available 24/7, the chat bot allows a company to stand out and be present for its customers and prospects. Remember that customers are impatient and eager to have their problem solved.
With these features, human intervention is only necessary in a minority of cases. This means that he can concentrate on more important tasks. Moreover, with artificial intelligence, the chatbot's customization possibilities are diverse and language is not a barrier to the development of your commercial activities. It is a good way to reach other markets while offering an impeccable after-sales service.
What is the best chatbot for CRM Monday?
CRM Monday is easy to learn and you should never choose a chatbot that makes your life difficult. The intuitive and ergonomic Botnation chatbot is without a doubt the complementary tool you need. It adapts to the different functionalities of your customer management software.
Easy to use
The Botnation AI chatbot is the best way to optimize your marketing strategy and improve customer database management. In reality, it is not a classic chatbot, but an advanced tool based on artificial intelligence.
The advantage is that you can configure the Botnation chatbot in just a few steps without coding. Its performance with CRM Monday will be remarkable.
Plugins adapted to all tools
The functionalities of the Botnation chatbot are very extensive. It connects to multiple platforms and you won't have trouble managing the conversation. Regardless of the channel chosen by the user, he will have answers to his various questions. The tool is not limited to WhatsApp and Messenger.
You will be able to connect with Gmail and other routing solutions like Mailchimp and SendinBlue. There are plugins to install on your designed website or your blog running on a CMS. This means that sales are closed in record time and your team is better able to handle customer-related tasks and projects.
Automation of responses
Automating responses is one of the basic features of chatbots, but the Botnation chatbot is even more special. Available full time, he offers very precise answers to users. This makes it easier for you to retain leads during a conversion and improve your marketing strategies over time.
Beyond the basic and free version, you can have a chatbot developed that fits well with your use of CRM Monday and your requirements and needs.
Data processing
The benefits in terms of data processing are also legion. The chatbot itself generates data based on customer information. It is even suitable for taking surveys. In addition, the processing of contact data is optimal, as it can be exported to the CRM Monday. You will be able to make specific analyses and decisions in record time.
How to use a chatbot with CRM Monday software?
For the complementarity between the Botnation chatbot and CRM Monday, a connection must be made. For this purpose, the Botnation chatbot integrates the Zapier software, among others. The connection between the tools is effective thanks to the activation of the Webhook function.
Thanks to this connection, contact data is transferred directly from the chatbot to your CRM Monday tables. For example, a new message will induce an update in the table in your CRM. You then sort and set reminders so you don't miss any appointments or actions.
In addition, you will be able to export some data from your CRM and other customer management tools to the chatbot. This link will be used, for example, to adapt your product sheet to the information provided by customers or prospects. So understand that with these features, the field of possibilities is immense.
In short, a good customer relationship is essential in the marketing management and sales process of a company. It is therefore essential to adapt a powerful chatbot to your CRM Monday. With automations, you can easily move from prospects to customers and users. At least you are more confident that your prospects and users are turning to competitors.
➜ Discover Botnation and launch your chabot easily!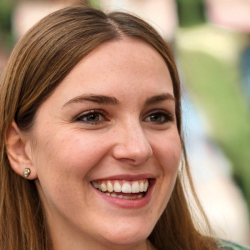 Latest posts by Amandine Carpentier
(see all)