In the professional world, every company must innovate in order to stay in the race, especially in the face of increasingly tough competition. That's why it's important to always be on the lookout for new tools that can improve business performance. Thanks to the evolution of the web, the tools for marketing campaigns are also evolving in their own way. Indeed, in the current era, a company can take full advantage of technological advances to attract future prospects or retain old customers, and this, through marketing automation. The marketing automation system is still confused with simple digital marketing. But to give you an overview of this recent marketing product, let's find out how it works. And to help you grasp the concept of marketing automation, let's list 7 examples you could implement for your business.
➜ Discover Botnation and launch your chabot easily!
Marketing automation: what do you need to know?
Simply put, marketing automation is defined as the automation of marketing campaigns. As for a marketing automation campaign, it is a set of conditions determined according to the behavior of the customer or prospect. Marketing automation allows you to automate :
Sending an email;
Sending SMS;
Lead scoring;
Converting a prospect into a customer of the company or lead nurturing.
You should know that marketing automation works through the implementation of many predefined scenarios or marketing workflows. Before I give you some examples of marketing automation to implement, you should know that a marketing scenario or a workflow has some undeniable advantages.
Marketing automation in a company: the advantages
Like any digital tool, marketing automation and marketing scenarios (workflow) are also a system not to be missed:
The marketing workflow allows the company to save time, especially in sending content mail concerning the announcement of promotions or a new product or other;
Marketing automation also helps increase staff efficiency on a daily basis by reducing the margin of error;
This tool also allows to keep a close link with the prospect and the customer;
Opting for marketing automation also allows you to exploit various data such as customer contacts, especially for emailing or other purposes.
These are the advantages of implementing marketing automation in a company. However, there is one key point you need to know: the association of the chatbot concept with marketing automation.
Marketing automation and the Chatbot: the advantages
For some time now, the use of Chatbot systems based on artificial intelligence (or AI) has been gaining ground in the professional world. Indeed, a chatbot ensures a constant interaction with the customer and it is the ideal tool to keep an impatient customer. Moreover, it is known that customers demand quick answers and when a company is slow to respond, they do not hesitate to talk about their dissatisfaction on social networks. In addition to this ongoing relationship, it must be said, including the concept of Chatbot marketing is a better way for a company :
To develop its activity;
Increase your customer portfolio;
To launch your product or brand;
To offer its customers and prospects a customer service available at any time;
Ensure smooth communication with the customer, regardless of the channels used: application, web platform or via social networks.
A chatbot allows to optimize the customer experience and lead nurturing.
Thus, opting for marketing automation really has many advantages. To help you make sense of it, here are 7 examples of marketing automation that you could implement for the benefit of your company.
Marketing automation: 7 examples to implement
Marketing automation is a foolproof marketing strategy these days. Indeed, you can take advantage of this digital strategy to increase yield, but also maintain a close relationship with your customers and future prospects. But to get there, you need to get your marketing automation strategy in place. Here are 7 examples to mention regarding possible marketing scenarios:
Welcome Scenario;
Scenario for events;
Scenario based on prospect and lead behavior;
Newsletter subscription scenario;
Exchange scenario after a trade show or event;
Scenario for reactivating contacts;
Scenario on customer satisfaction.
Welcome scenario by sending an email
In a marketing automation, the welcome email is sent to customers who have made a first purchase on your web page or through your physical store. The automation of the welcome email is usually done right after the customer has purchased a product. This type of scenario ensures that your company has a first contact with the customer.
If you're trying out the marketing automation strategy, know that the welcome email is the first example to implement in your system. With this scenario, you have the opportunity to stand out from your competitors. But to achieve this, it is necessary to offer original e-mail content, for example by personalizing the e-mail with the customer's first name.
Scenario for specific events
Still in the context of marketing automation examples, you can also automate the sending of several emails related to specific dates such as Easter, the customer's birthday, the change of season, etc. For the content of these emails, you can personalize them with a promotional offer on a purchase. With this scenario or marketing workflow, you can link your marketing automation solution to your CRM software or customer database to retrieve anniversary dates.
However, this type of workflow can also be used to invite customers and prospects to participate in an event organized by the company. The advantage of this scenario is to collect many leads after the events.
Scenario based on visitor behavior
In a marketing automation solution, you can set up an email automation system, thanks to one or more visits to your web page: products viewed or content downloaded. For example, for content downloaded from the web (sales brochure or other information), the scenario takes care of quickly sending the content to the customer's mailbox. The automation of e-mails is advantageous because the customer does not wait too long.
Newsletter subscription scenario
When a lead subscribes to a newsletter, the workflow instantly sends an email to the prospect's mailbox. In order not to leave a lead without news until the next newsletters, you can offer him :
To consult other contents published on your company's blog;
To follow the brand on social networks.
Exchange scenario after an event or a trade show
The goal of a trade show or event is to collect as many leads as possible. And in order not to leave these prospects in a long wait, with the marketing automation solution, the scenario takes care of sending an email right after the leads pass by the booth:
A thank you email;
An email giving them an appointment at the next show;
A mail content related to your activity.
This action consists of showing your interest, but above all, of setting yourself apart from others. Thanks to the marketing solution, you are sure to keep a large number of your prospects after the show.
Scenario for reactivating contacts
If you have a lead that hasn't been heard from for weeks (unread email from the company), one of the features of a marketing automation is to send a follow-up email. This type of campaign consists in separating active leads from passive ones. In other words, the action of the scenario is to send reminders to a segment of your database. Once the marketing automation campaign is over, leads with low open and click-through rates that have not responded are moved to the inactive leads list.
Customer satisfaction scenario
For a successful marketing campaign, it is de rigueur to ask for customer satisfaction: the buying experience, the support of the team, the products and services offered, etc. With the marketing automation solution, you can create automated emails and also link it to a chatbot. This type of scenario also allows you to create a more focused database. For this marketing campaign to be effective, consider sending the email a few days after the purchase to expect a positive response.
These are the possible scenarios in a marketing automation. Indeed, opting for the marketing automation solution is the best option to develop your business and not stay far behind your competitors.
Depending on your marketing objective, there are many actions to take: lead management, email marketing campaigns, etc. So, optimize your chances of professional success, opt for marketing automation and don't forget to combine the strategy with the Chatbot concept.
➜ Discover Botnation and launch your chabot easily!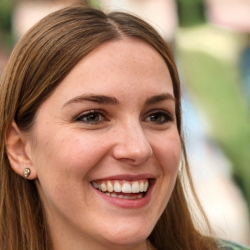 Latest posts by Amandine Carpentier
(see all)