The chatbot technology has really revolutionized, for a few years now, the interactions between each website and its visitors. The chatbot not only allows you to solve problems, but also to place orders. However, in the last few years, a new evolution of chatbot skills has met with great success. You will learn everything about integrating payment solutions such as PayPal on a chatbot.
➜ Discover Botnation and launch your chabot easily!
What is the point of integrating PayPal into your Botnation chatbot?
The ability to conduct monetary transactions via instant messaging will revolutionize online commerce. For e-commerce professionals, chatbot payment could be a more convenient and faster option to optimize your online business. PayPal being one of the most popular payment solutions, it is probably your best option to facilitate online purchases via chat. The chatbot with PayPal would allow you to chat with your customers about a product and offer them the possibility to make a payment directly.
Botnation is undoubtedly one of the leaders in the field of chatbots with an artificial intelligence integrating PayPal. The company wants to expand the scope of the chatbot and facilitate transactions between professionals and customers. Although it doesn't have a dedicated connector yet, Botnation offers you the possibility to integrate not only PayPal, but also Stripe with its Chatbot. Zapier on Botnation even allows you to integrate up to 1000 payment solutions, including PayPal. Everything you need to maintain a good relationship with your client. This evolution of chatbot capabilities is part of a logic of digitalization of commerce that will undoubtedly boost the sector.
What are the advantages of integrating PayPal into your chatbot?
Online payments (via a chatbot integrating PayPal) will greatly improve the services offered by most of the major online sales structures, whether it be for refund purchases. Here are some of the benefits you and your customers will enjoy with a chatbot with PayPal from Botnation.
Speed of response to customers
It is important to know that for many customers, it is important to have quick information by chat about the prices of your products and about your online sales conditions. This allows them to decide more quickly whether or not to buy your product or subscribe to your service. You may have noticed that most of them ask for a quick and complete quote through chat support within a short time.
It is therefore obvious that customers are ready to make the purchase immediately, if your quote is reasonable and directly via the chatbot if possible. With PayPal integrated with your chatbot, transactions with customers will be much faster. It is important to know that the longer the time between the decision to buy and the purchase, the greater the chances that the customer will change his mind.
Save money on labor
With a support program to respond online to a customer's inquiries regarding payment issues, you no longer have to look for employees to fill this role. They will be able to take care of other equally important areas of your website. The chatbot with PayPal takes care of refund and payment concerns while providing quick answers through chat support to customers.
Speed of payment
As we said above, with PayPal integrated into your chatbot, payments will be made faster and without long protocol thanks to the chat. Customers have the ability to make purchases in the chatbot thread once logged into their PayPal account. The presence of PayPal on the chatbot will really help optimize transactions for both purchases and subscriptions to various services. The chatbot is available 24 hours a day, seven days a week, so purchases can be made at any time according to the customer's needs, once he or she can access their PayPal account.
Knowledge of each customer's buying habits
Thanks to all the information and data collected over time, the chatbot is able to know the standards and habits of each customer when purchasing with PayPal. Thus, the service he provides is much more personalized, because he knows the particularities of each person.
In addition, it knows for each customer the type of payment he is used to. This is a real asset that will most certainly allow you to increase the engagement of each of them. If the customer is satisfied with the service and support, they will recommend you to their friends and family and you will get more leads.
In a word, the chatbot with PayPal will really optimize the purchase on online sales sites. Using a simple chat with the robot, customers will have the option to make a payment and receive a refund. This is a program that will likely improve the support and services of the website.
➜ Discover Botnation and launch your chabot easily!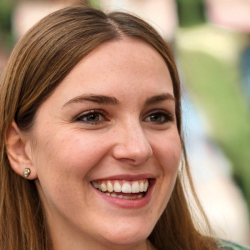 Latest posts by Amandine Carpentier
(see all)