CRM software are very practical tools to facilitate the management of a company. They are involved in improving relations with customers as well as with suppliers and associates. This software can even be connected to other tools such as chatbots to be more efficient. What is a chatbot? Why connect your chatbot to your CRM software? How do you go about doing this? Find out the answers to all your questions in the rest of this article.
➜ Discover Botnation and launch your chabot easily!
What is a chatbot in concrete terms?
A chatbot by definition is a robot capable of holding a conversation by text or audio with a human being. It is a computer program that has all the necessary data to answer the questions it is asked. In some cases, the questions and answers are already provided by the tool.
Nevertheless, the most efficient chatbots are equipped with Artificial Intelligence (AI). The combination of this technology with Machine Learning and Deep Learning systems, allows this program to be autonomous. Thus, these conversation simulation tools provide clear and concise answers based on their own information analysis.
Botnation's chatbot is one of the best in the field, available on the market. It allows to automate tasks within the company to facilitate management. In addition, it can be connected to various other tools to be more efficient. It can be configured to meet the real needs of the company and play several functions.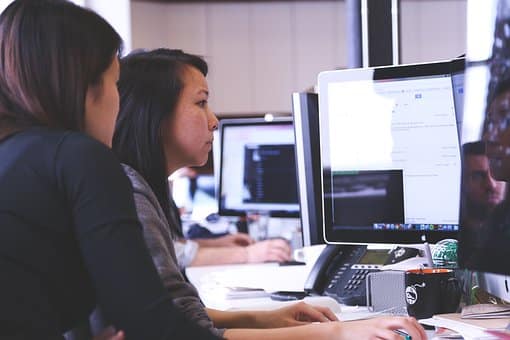 What is CRM software?
A CRM software is first and foremost an IT solution created with the aim of making the management of a company easier. In general, this software is used in the relationship between the company and its customers. They aim to improve the relationship between them in order to build customer loyalty and increase sales.
However, improving customer relationships is not the only benefit of a CRM tool. Indeed, some of these programs are designed to meet more specific needs. They can help in the prospecting process, for example. Others aim to collect reviews, emails, contacts and other data that could be useful.
What are the features of ColdCRM?
ColdCRM is one of the tools with many features to meet specific business needs. It is used to find the contacts of thousands of people around the world. This can be emails, phone numbers or other information. This is very practical for companies that need to enrich their database.
With ColdCRM, they can contact their prospects from their emails for example. It should be noted that this tool even allows you to prospect from some networks, including Linkedin. A Chrome extension is available to help users find the emails and contacts of their prospects from their Linkedin profiles.
In addition, it should be noted that an API for ColdCRM is available to facilitate connection with other tools. Indeed, this contact search tool can be integrated with other SaaS software and Linkedin. Thus, the data and opinions collected from all these tools can facilitate the search for prospects.
What are the advantages of connecting your chatbot to ColdCRM?
Connecting a chatbot to ColdCRM has many advantages. This technique makes it easier to find contacts. The chatbot uses the information obtained from the tool's database to find quality leads. It can make it easier to retrieve contacts and sort emails.
Therefore, the contacts obtained are those who are interested in the company and the services it offers. In addition, it is possible to use the chatbot's conversational agent function to reach prospects. The chatbot can send messages to all emails instantly. It can also give automatic responses without you having to intervene.
This will make it easier for you to present the company and its services to your prospects. It can play the role of customer service to answer all questions at any time. The chatbot can also automate the search of emails from Linkedin profiles. You just have to configure it so that it facilitates the retrieval of your contacts' details on Linkedin.
What is the procedure to connect your Botnation chatbot to ColdCRM?
Connecting your Botnation chatbot to ColdCRM is very simple. Botnation has several connectors for this purpose. These include Zapier, Webhooks and Integromat. The choice of the most appropriate one varies according to individual preferences and opinions.
If you choose Zapier, for example, you can activate the plugin from your Botnation account. Select the Zapier option from your interface and add the variables you want to share with your CRM tool. Once the operation has started, you will receive a notification in your Zapier account. Accept the invitation and create a new zap.
Finish the process with a check to make sure your Botnation chatbot is connected to Zapier. If this is the case, all that remains is to select the application with which you want to transfer files. Here, we are talking about ColdCRM. It is important to note that Botnation 's support service is available to help you in case of difficulties.
You can also opt for Integromat or a Webhook of your choice. The principle is the same as with Zapier. You can use a secure link or an API to connect your chatbot to ColdCRM.
In short, it is important to remember that connecting your chatbot to ColdCRM is very beneficial. This technique allows to simplify the management within the company, but also to improve its relations with the customers. The chatbot facilitates and automates the search for emails and phone numbers from networks such as Linkedin. It also helps to reach prospects directly and share information.
➜ Discover Botnation and launch your chabot easily!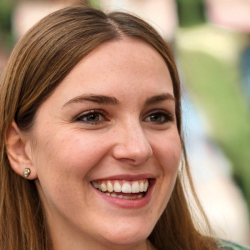 Latest posts by Amandine Carpentier
(see all)