The Salesforce chatbot and CMR are two distinct tools with a proven track record. They are both designed for optimal and efficient customer relationship management and can and do connect with each other most of the time, especially with tools like Zapier. Learn here why to connect a chatbot to Salesforce CMR and how to do it with the Zapier tool.
➜ Discover Botnation and launch your chabot easily!
What is Salesforce?
Salesforce is a CMR tool, or customer relationship tool, that has been on the market since 1999. It has many features that allow companies that use it to optimally manage their product sales, customer service, marketing, and web community. All of this contributes to customer satisfaction and an improved overall customer experience. In France and around the world, the Salesforce customer relationship tool is used by nearly 100,000 companies. Salesforce, can be connected to many other tools like a chatbot for example.
What is a chatbot in concrete terms?
Chatbots, also known as conversational agents, are software programs that are programmed to hold a conversation in natural language with an Internet user in order to provide answers to their requests. They come in a variety of models, from the simplest to the most sophisticated.
Simple bots, whether web or SMS, are programmed to give their users answers to specific requests. The most successful ones, whether they are SMS chatbots or web chatbots, are equipped with artificial intelligence. This allows them to tailor their responses to users' requests and meet their expectations. Today, the chatbot based on artificial intelligence is the most used in companies. It is a great help for the physical customer service.
What is the value of connecting a conversational bot to Salesforce?
The combination of Salesforce and a conversational bot is very advantageous. First of all, such a link allows the CRM to gather customer data more easily and quickly.
In practice, if the user of the chatbot (customer) wishes to have information on his order, he can directly ask the bot which will answer him according to his data registered on Salesforce The bot will answer him quickly and no physical person will need to spend time to search and send these information. There's no need to go digging through the CRM archives.
Secondly, the association of chatbots with this CMR allows for better management of authorizations and the automation of certain common customer service tasks. Finally, such a link allows the recipient company to provide its customers with automated returns, but also personalized according to their profiles. This allows companies to give their customers (through conversational agents), satisfactory feedback, which makes them more loyal.
Botnation: what is it?
Botnation is a platform specialized in the creation of chatbots in French, English, and many other languages. It is known worldwide and has the reputation of being one of the best tools for creating chatbots. It also offers many solutions to connect conversational agents to websites, applications and many marketing tools.
The platform is designed to allow anyone to design bots and connect them to tools without necessarily having computer skills. In addition, training courses of various levels are offered for people who are experiencing difficulties or simply those who wish to acquire new skills. A virtual communication agent is available on Botnation to respond to your requests, regardless of the day or time.
How to connect a Botnation bot to Salesforce?
The connection of these two tools is possible through the Zapier connector of Botnation. To do this, you must first configure the Zapier connector on Botnation. Once this step is done, to establish the connection, you need to link Salesforce to your Botnation chatbot. It is also possible to use a webhook. If you encounter a difficulty, you can ask the Botnation chatbot for help.
Now you know how to connect Salesforce to a bot. To optimize the sale of your products and the turnover of your company, do not hesitate to do so. And if you have trouble connecting the two tools via the Zapier connector, you can always count on Botnation for support.
➜ Discover Botnation and launch your chabot easily!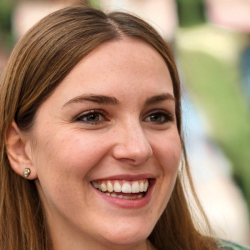 Latest posts by Amandine Carpentier
(see all)