Chatbots are not designed exclusively for businesses. They can also be used by utilities and local authorities. In recent years, they have used many technological tools to achieve their different objectives and to become modern and attractive cities. Moreover, the use of chatbots by a city hall or a local authority remains pretty much the same as for companies. This is if one considers a citizen or taxpayer as a customer or someone who spends money to benefit from a service.
➜ Discover Botnation and launch your chabot easily!
While some cities, town halls and local governments use classic chatbots, others rely on more customized tools designed to meet specific needs. When properly configured, a chatbot is a real asset for a city hall and its public, mainly in administrative procedures.
Improved citizen satisfaction
In principle, in a city, when a citizen notices a defect, it is imperative that he or she informs the city hall so that the latter can find a solution. If this is not done in time, problems are not solved in a timely manner, resulting in many complications for citizens.
Personalized efficiently and appropriately, the chatbot can be used to energize a city or to optimize the various services offered by the city hall. It is possible to design chatbots to count in real time the degradations of garbage cans, the deformations of roads or the accidents, for example.
These bots allow users to report problems that occur daily in their lives. This can be a replacement of public objects or repairs due to natural damage. That's why some cities, such as Massy, offer a Messenger chatbot through which residents can report all kinds of malfunctions, such as the lack of garbage collection, for example.
Similarly, in the city of North Charleston, South Carolina, a chatbot allows citizens to request repairs for any kind of damage. Note that 6 months after the deployment of this solution, the number of repairs or replacements of garbage cans has increased by approximately 114%.
At the same time, the number of public interventions for the repair of traffic lights and street lights in the city has also doubled. This demonstrates the usefulness and effectiveness of such a device.
Simplified access to public information
Take the example of question and answer chatbots, they make customer service more efficient for many companies. They allow the public to obtain information more quickly and easily.
One of the important pieces of information that every city hall should communicate is the city's cultural agenda. For one reason or another, the data in the schedule may change during the course of a year due to the programming of a new event or a change in schedule.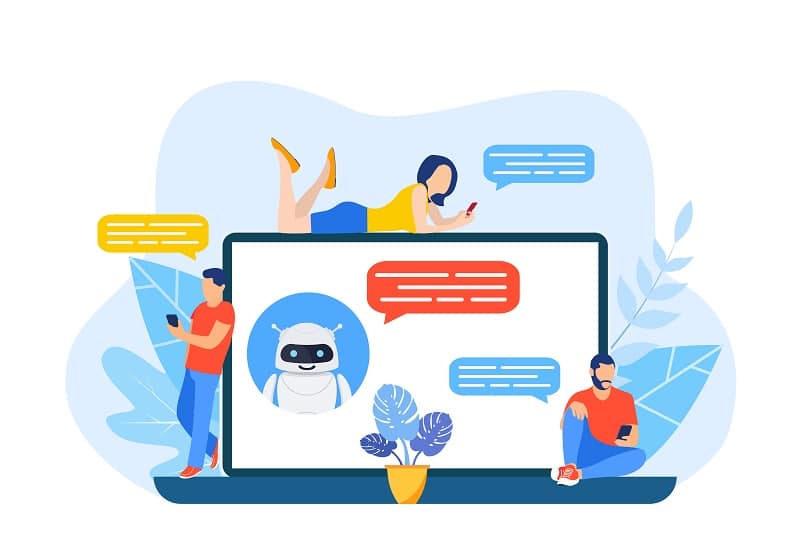 With digitalization, instead of approaching city employees to inquire about new dates, citizens can access them directly via the chatbot. Thus, everyone can check the information (place, date, time and rates) updated at any time, and this from a simple smartphone or computer.
In addition, a virtual assistant can communicate the details of the different elections, whether they are departmental or regional. In 2017, the city of Marseille and its partners implemented a chatbot designed to answer questions related to the presidential elections. This tool was able to indicate the voting places, the necessary documents, the hours of the polling stations. In the end, the data proved that this chatbot accessible from Messenger and the city hall's Facebook page responded to more than 470,000 voters.
A considerable time saving
One of the advantages of a chatbot for the city hall remains the time saving it offers to the public. Conversational bots provide a response rate of around 80% on first contact. Users are therefore very quickly satisfied with their concerns.
Moreover, unlike helpdesks or call services, chatbots remain available 24 hours a day. On any given day, constituents can submit their concerns and get answers. Moreover, with chatbots, city users no longer have to go to the city for every need. This saves them time while naturally improving their satisfaction level.
The time saving also concerns the employees of the city hall. Indeed, with the chatbot, recurring requests decrease and their management is done autonomously with the bots. As a result, local government officials and employees can spend more time on different tasks or larger projects. With the chatbot, everyone, city hall employees as well as citizens, saves a lot of time.
How to proceed to facilitate the integration of the chatbot in your city hall?
You must keep in mind that the digitalization of your city hall by the implementation of a chatbot aims at facilitating exchanges between citizens and administration. Thus, chatbots generally used in communities or city halls differ from those intended for a company, an e-commerce site, an NGO or a school. The bot must be able to answer questions related to the operation of the city.
To get a chatbot that can meet the requirements of the city hall, check out Botnation's bots. Botnation allows you to design almost any type of chatbot. You can customize your software to fit your work system. Equipped with artificial intelligence, Botnation's bots guarantee real performance and great personalization.
With Botnation's interface, you don't need to code before creating your own chatbot. Without any knowledge of programming or web development, you will be able to set up an automatic, efficient and secure virtual assistance service. Bots creation experts remain at your side to guide you through the design process.
Your bots can easily connect to all types of CRM and API. Messenger, WhatsApp, application, website…., you can connect your city hall chatbot to almost all your communication tools and online services.
Make your town hall a modern town hall that is constantly listening to your citizens by implementing a chatbot on your various online communication tools.
➜ Discover Botnation and launch your chabot easily!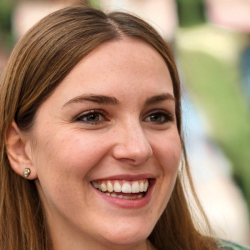 Latest posts by Amandine Carpentier
(see all)